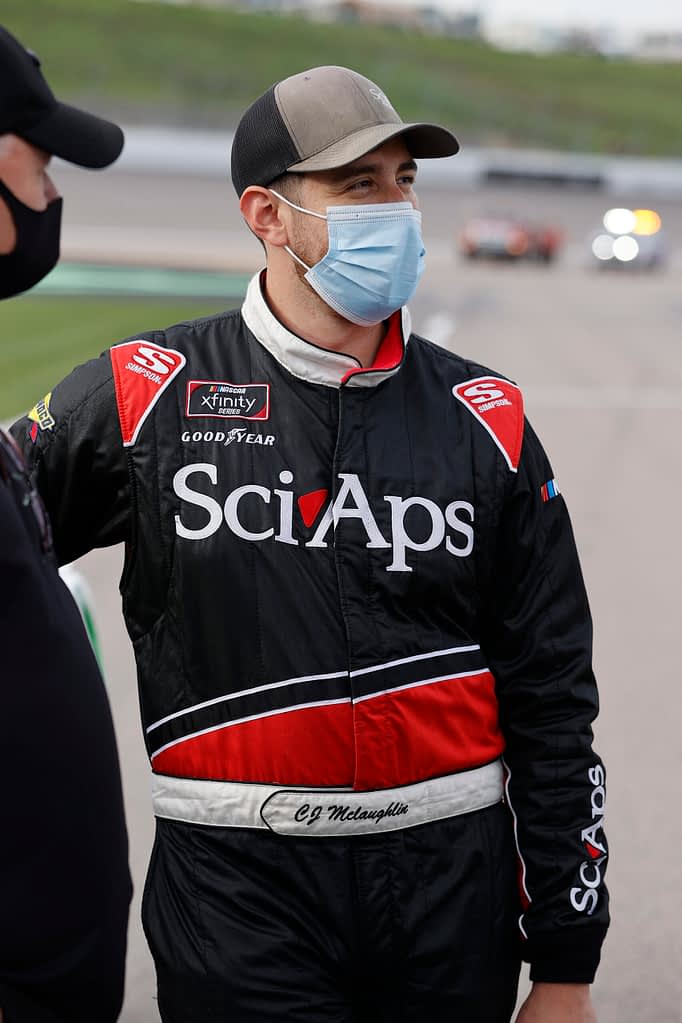 The Man from Massachusetts
CJ Mclaughlin was born in Framingham, Massachusetts but was truly raised on the racetracks of New England. His father, a truck driver, instilled in him the thrill of racing at the age of four when he first learned how to ride dirt bikes. Since then, CJ has lived life full-throttle embracing the true meaning of hard work. He first raced competitively at the age of 10, winning in his first ever race! Since then, Cj has dedicated literal blood sweat and tears to his goal of becoming a NASCAR Champion. CJ worked two jobs to put himself through Wentworth Institute of Technology where he received a degree in mechanical engineering. CJ still works full-time while competing in both the NASCAR Camping World Truck Series and NASCAR Xfinity Series while chasing his dreams of racing at the NASCAR Cup level one day.
While CJ has had only competed in both the Truck and Xfinity Series a limited time he has achieved top 20 finishes in both series.