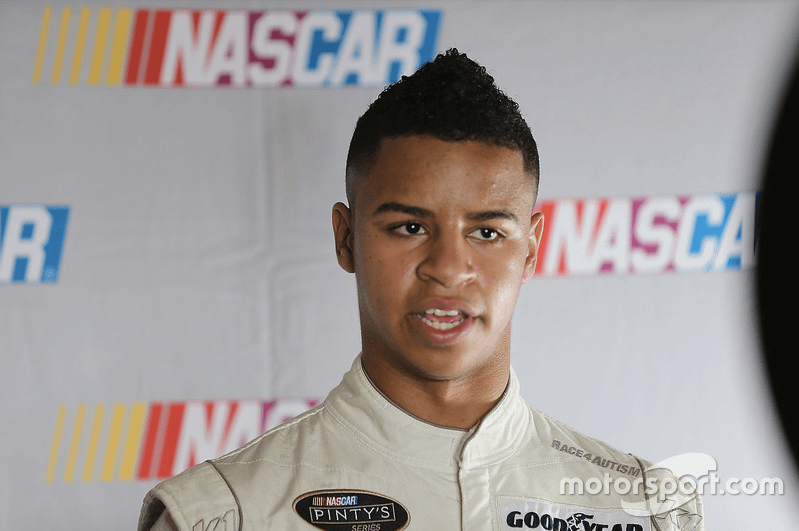 Facing Adversity Head-On
Armani Williams is a 21-year-old professional stock car driver currently competing in the NASCAR Camping World Truck Series. Armani became the first professional driver in NASCAR openly diagnosed with Autism Spectrum Disorder.
In 2016 Armani was invited to compete in the NASCAR Drive for Diversity Combine and returned to the competition for a second year in a row. 2017 saw Armani move up to a higher level of competition to hone his skills as a race car driver and gain confidence in the former NASCAR Canadian Tires Series now the NASCAR Pinty's Series of Canada. He was coached by the team general manager and driver Joey McColm, along with NASCAR Cup series driver D.J. Kennington. To date, Armani has 18 wins and two championships.
Armani's future in the sport is both remarkable and bright. His personal diagnosis with autism and success on the track inspires his philanthropy off the track. Armani speaks to audiences and makes appearances to local communities to drive action and hope.